Kitchen Renovation
Home renovations allow you to maximize your homes' potential and can undoubtedly provide you with your dream kitchen. In this case, the 30-year-old kitchen was dark and isolated from the rest of the house and in desperate need of a kitchen reno. As the clients' home decorator, my job was to envision a new modern kitchen, updated with close attention to detail from concept to completion.
Topping the list of this renovation project was layout. By removing the wall dividing the kitchen from the family room, we made the space more functional with the addition of a peninsula with room for five counter height stools. Getting rid of a tired pantry wall was no problem with the increased kitchen island size and double the storage with banks of drawers both sides. The cabinet door style and colour were next on the list once traffic flow and kitchen cabinet layout were optimized.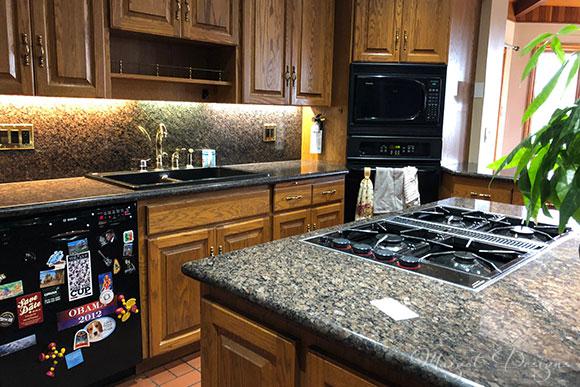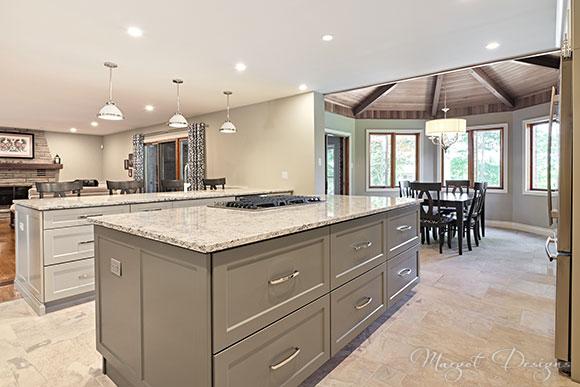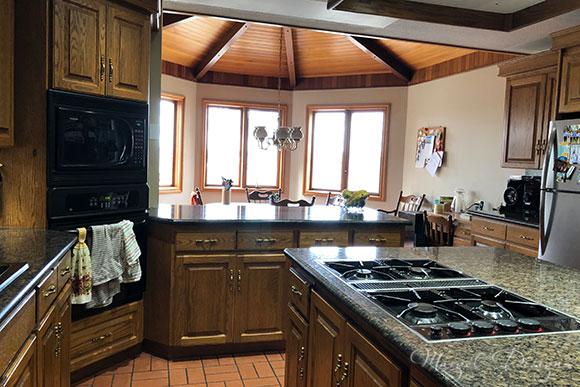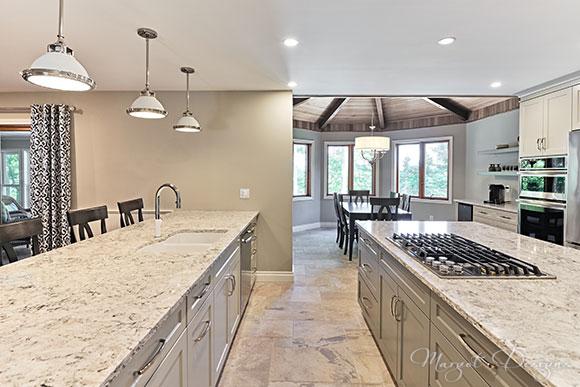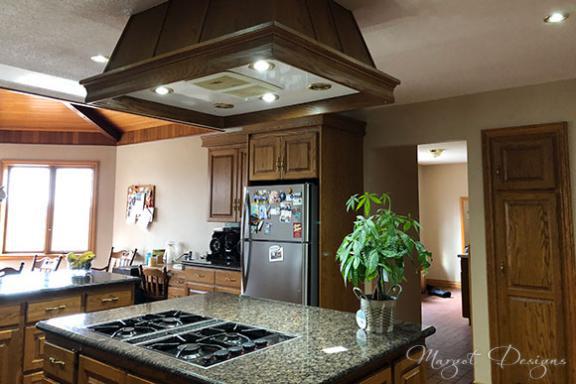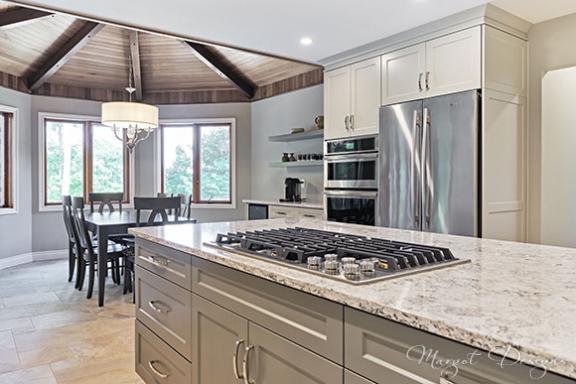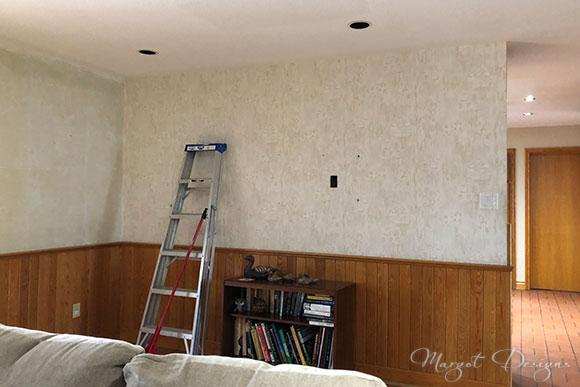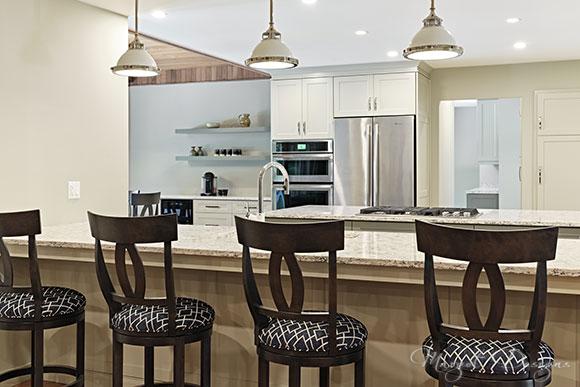 Home decorators often utilize a specific cabinet maker to work with them and the client to realize the best kitchen renovation suitable for the space, client's lifestyle, and budget.  This is incredibly beneficial for any type of renovation, including kitchen or bathroom renovations. Everything needs to be selected, from the kitchen faucets to the flooring, cabinets, and counter-tops prior to demo day. Renovations can take months from start to finish, so be prepared.
Home renovation projects should start with kitchen and bathroom updates. Enlist good renovation contractors, and you will be extremely pleased with the outcome. If they are in demand, they are good, and you may need to wait for them to slot you into their schedule.
The Interior Decorator's job is to ensure the finishes and colours flow and continue throughout the home. Good home design is a must to maximize everyday enjoyment and comfort, plus equity value. This is the main reason to hire a design consultant when customizing your kitchen.
For more information on kitchen and bathroom design, basement renovation, or any other projects, please call me at 905-330-7130.