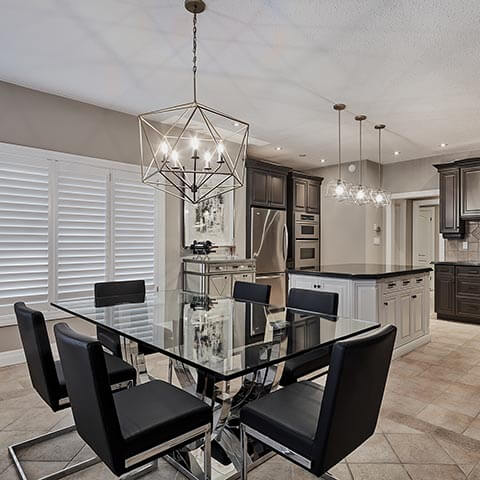 Skillful decorating can modernize and refresh tired spaces. As a professional Interior Decorator, I have many trusted sources for fine furniture, custom upholstery, reupholstery, cabinetry, window coverings, accessories, carpets, artwork and lighting.
My expertise is in the selection and presentation of unique design solutions for every area of the home, from furnishings and accessories, to complete renovation projects. We collaborate with the contractor of your choice, or can recommend a licensed contractor suitable for the job. Decorators focus on the final cohesive look of a room, the contractor's focus is on structure and construction. With the collaboration of the two, the results can be outstanding.
If you are satisfied with the structure and layout of your home, perhaps what you need are new paint colours, window treatments, furnishings, artwork and lighting. Revamping the existing floor plan can be fundamental to making a room more functional, and beautiful.
Budget is key, but it is amazing what a few upgrades can do to bring a home forward.
When investing in your home, an Interior Decorator can assist greatly by presenting ideas you hadn't thought of. Years of hands on experience give me the ability to quickly isolate what will work within a given budget. Knowing the difference between trends and what has staying power is indispensable to a solid design plan.